An outing with Mommy
August 19, 2012
Miss veronika's Sexy teacher roleplay
August 22, 2012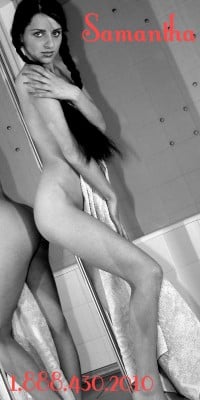 I love ass training sissies. Although I have many in my care, I especially enjoy the ones I have from the very beginning. Being able to train them through from taking a finger, all the way to a 10 inch strap on is just so much fun.
When a sissy comes to me they are usually very nervous. They know what they want but are sometimes embarrassed or ashamed to admit it. I take them in my care and treat them gently, knowing that I'll have them begging for more soon enough. After I get them into matching panties and bra and a pretty dress, I get their training started. I always start them with a finger, usually holding them over my lap and slowly sliding down their panties so I can caress my sissy's ass with one hand as I rub their hole with a lubed finger. I push my finger in slowly, massaging inside sissy to ease them open more. After a while I push in a second finger, then a third. By this point, my sissy is always moaning and rubbing against my lap. They rock their hips matching my thrusting fingers.
From fingers we move on to various sized plugs. I love watching my sissies squirm as I maneuver the toys inside them, starting with the smallest. They of course learn to love each one and in fact crave more. Often my sissy will make a big creamy mess on my lap while I pump a toy inside them. And then in no time at all my sissy is ready to take my strap on like a good sissy should.
When it's sissy's special first time I dress them in the prettiest dress I can find with a new panty and bra set. I let them suck my strap on first, taking it deep in their throat like a good sissy. She rubs her big sissy cock while she sucks me. Then I bend her over and pull her panties to the side, squeeze a glob of lube down her crack and rub it against her hole with my strap on. I have my sissy spread herself open for me so I can push the tip into her tight little hole. I can tell it's hard for her to hold her cum as my strap on pushes further in. Slow steady pumps at first, turning into deeper harder thrusts, making my sissy moan wildly till her cock shoots a creamy thick load.
Once my sissies are fully trained, their hunger for my strap on can never be satiated. If you're ready to be a good little sissy, come to me and I'll give you a training you'll never forget.
xoxo Samantha
1.888.430.2010