Training Sissies
August 19, 2012
Sissy punishment
August 22, 2012
Miss veronika's Sexy teacher roleplay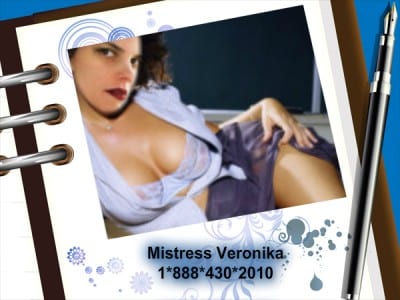 Miss veronika's sexy teacher roleplay was with a very sexy student we will call her Karina.
Little Miss Karina my diapered little one  did not have her homework done when she came to class today, I walked over to her in my low cut top and started to glare at her and took my ruler out and tapped it down on her desk several times very loud and very intimidating.
She looked at me and squirmed in her seat while licking her lips in anticipation of  me getting very naughty with her.
Karina know's just what I am  going to do next I take her hands and lead her up to the desk I am sitting on she is  my naughty little diapergirl.
what could of kept her from doing her assignment or did she not do it just to get her behavior corrected to day by her extremely sexy teacher.
I start to pull her on to my knee and I slip my hand under her skirt and flip it up so her cushie white bambino diaper is showing and
then I give her some nice hard swats to her bottom with the ruler I have.
"You will not forget your homework again will you, answer Miss Veronika right now or you will get some more spankings!"
Her small breasts are heaving with nervous energy and she starts to whimper"Yes..No I mean no Miss Veronika I won't. I will be a good diaper girl for you."  I look down into her pretty blue eyes and I tip her chin up and plant a small kiss on her red cheek and say" Ok that is better I think you have learned your lesson for now." I pull her to her feet and start to untie her white blouse and finger her nipples and she kisses my ruby red lips and starts to moan from my handling of her hard round nipples.
mmm My naughty little slutty diaperbabe Karina she gets an A++++ today!
Viciously yours,
Veronika
1*888*430*2010