diaper humiliation
December 3, 2012
Anything Goes with Mommy
December 9, 2012
AB/DL Punishment, Dommy Mommy Style
A Storm is Brewing…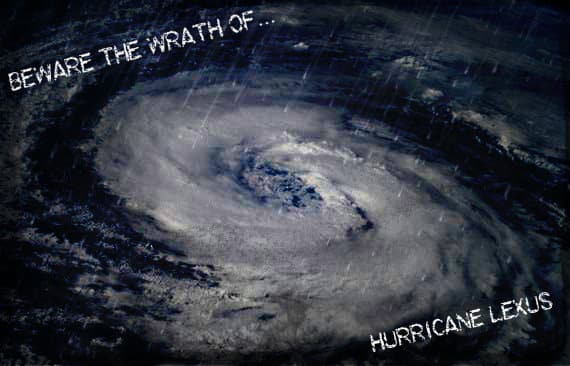 I have sometimes been compared to a hurricane. Calm and serene, oddly quiet with a disturbing energy hovering in the air just before all hell breaks loose.  You know what I am talking about.  It usually starts with something like this…
My little Adult Baby has done something naughty and mischievous yet again – something that you know you would pay dearly for if mommy Lexus ever finds out.  You think you've gotten away with what ever indiscretion you have perpetrated.  But there are little signs, comments said; tones heard in mommy's voice that makes you question if you have truly escaped punishment.  You wait to see if I will say something to you, if I will question you about a curious mystery.
This can go one for a full day or two as your anxiety grows and sways from self assurance to utter dread.  Then it happens – BAM!  You find yourself face to face with the fury of a very upset and angry mommy.  The storm that brews behind mommy's eyes is undeniable.  You did not fool mommy for one single moment.  I have known the entire time, and have been biding my time, making you squirm and sweat out your guilt.  Now mommy will rain down her wrath upon you like no other can do.
So think long and hard my Abies, before you go down the path of misbehavior; just because I don't react right away, does not mean I don't know what you have been up to – and it certainly doesn't mean you have escaped the punishment of Dommy Mommy Lexus.
Mommy Lexus
1.888.430.2010