Doctor's Office
December 10, 2012
December 16, 2012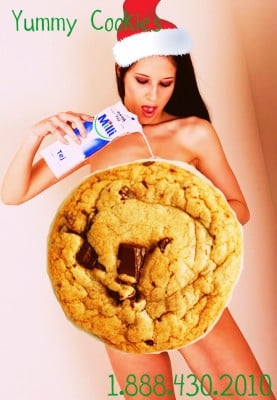 Sugar cookies are pretty good, and I know they're really popular around Christmas and you can decorate them with frosting and everything, but if you ask me a cookie isn't a cookie without CHOCOLATE! Really, there's no dessert without chocolate hehehe.
Sooo, I'm gonna share my special chocolate chip cookie recipe with you. I've made these cookies with mommies, and daddies, and even my ABy friends (when mommy and daddy are watching of course!) and everyone always loves them!
The Best Chocolate Chip Cookies EVER!
1 c. + 2 Tbsp. flour
¾ tsp. salt
½ tsp. baking powder
1 ½ sticks unsalted butter
¾ c. brown sugar
¼ c. sugar
1 egg
½ tsp. vanilla
1 c. chocolate chips
Pre-heat to 425
Whisk flour, salt, and baking powder together. In a separate bowl, beat the butter and sugars until its all mixed up together, maybe three minutes. Add the egg and the vanilla and mix until its all nice and fluffy. Add the flour mixture and mix until it just comes together. Then add the chocolate chips.
Use a tablespoon to spoon the dough out onto lined cookie sheets. Bake for 6-8 minutes. When they're ready they'll be golden brown on the edges and nice and soft in the middle!
And remember ABies can't bake cookies without mommy or daddy's help!
kissies, Cali
1.888.430.2010