Easter's Almost Here!
February 19, 2013
Special Visit
February 23, 2013
Steam Powered Masturbation Facilitator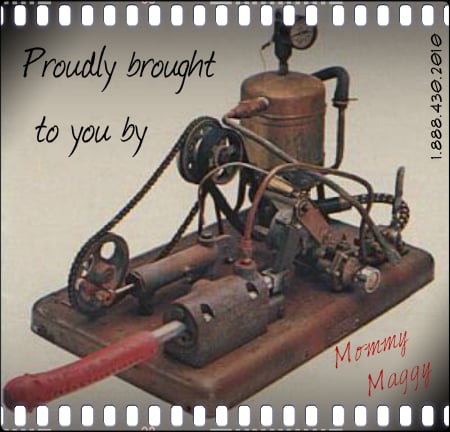 You all know how much I adore interesting, unique, and unusual items; especially antique ones (an antique male chastity device and an antique douching system to name a couple – check 'em out!). Well this latest find certainly makes the grade and does not disappoint!
What people can't cook up!  To think, the first fucking machine was steam powered!  Wow!  Now you know it was some guy, locked up in his little workshop, thinking, "Hmm, now how can I make this dildo hands-free so I can get the sensation of a real good ass-fucking?", LOL.   Or maybe it was a frantic husband that only had a wet noodle between his legs, desperately needed to find a way to satisfy his wife, lest he become a cuckold.  Heck, one of these puppies could have been used as a tool of the trade in a bordello!
Oh wait, I know – it could very well have been invented by a doctor to help facilitate a prescribed treatment for women suffering from "female hysteria" (the "Dr. Maggy" in me just had to mention that, hehe).
In any case, I think it's true what the say – necessity is truly the mother of invention!
Mommy Maggie
1.888.430.2010