Aby New Year!
December 30, 2012
mommy worship
December 31, 2012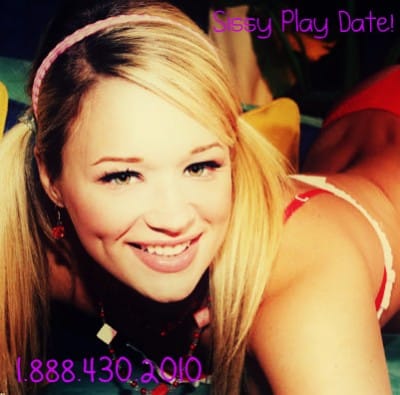 The day after Christmas I got to have a sissy friend come over for a play date. I thought it would be fun to use my brand new makeup set with my sissy friend. We went up to my room and sissy Tina sat down in front of my vanity and I got busy with all my pretty powders and lip glosses and lipsticks.
I made her up really pretty with blush, eye shadow, thick mascara on her lashes, and glittery glossy lips. After I finished with all her makeup I let her put on some of my new big girl panties (I got lots for Christmas), and when she tucked her little peepee back she looked just like a real girl!
I'd love to put makeup on some more sissies and help them dress up really pretty! And of course after they get all made up, we get to play fun sissy games! If that sounds fun to you, come over for a sissy play date!
love, Lacy
1.888.430.2010