Sweet but Naughty ABDL Mommy
August 2, 2014
Taboo Phone Play: Just a Peek
August 9, 2014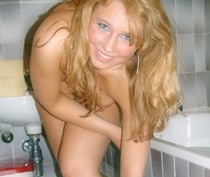 I really could use some mommy time how about you?
Come on little ab behave & get in the water with me that is such a fuss you made about
having to take a bath! Stop talking back or I will discipline you!
Oh you think you are bigger than your britch's time for some spanking's, get over my knee I
so not care if you are wet. hold still cause you will slip if you do not, One red ass is what you need
to stay on the right path!
Next time do as you are told.
Crissy
1*888*430*2010