Think Pink: Sissy Abie Phone Sex
January 3, 2014
The AB/DL Mommy You Need
January 9, 2014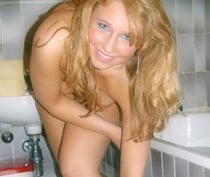 I enjoy what happen's when I humiliate you, I think a part of you like's it too.
You get this deer in the headlight's look in your eye's as I make fun of the small size of your pee-pee.
Telling me not to talk about so much cause all the pretty girl friend's I have will know you carry a twig
in your pant's. Most guy's have a branch right you ask me. You are not most guy's I say most guy's do not
have to have mommy wiping their ass's and giving them milk.
Maybe one day you will find a girl to see past all your short coming's. Till then you can just settle for me making you feel even smaller cause you are so pathetic.
Crissy