Breastfeeding ABDL Mommy
February 1, 2012
ABDL Valentine Special at Phone a Mommy
February 6, 2012
Hello Mr. ABDL Poopy Pants!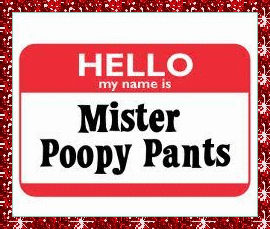 Don't you dare sit back there! I see you! Trying to hide the blatently obvious! Everyone in the room is staring at you because we all know what you did! And for those who don't have a clue, they are about to find out! You are wearing an adult diaper! and not only that, but I can smeel the big mess you made! I can't believe you are just sitting there in your poopy diaper like nothings wrong! I love pointing out the fact that you, my abdl friend, love to wear diapers and make big messes in them! Maybe later you will let me clean it up LOL!!!!
Cum Play In My Toy Box!
Jenna
1-888-430-2010