Here for the party!
January 31, 2013
Valentine Panty Boi
February 1, 2013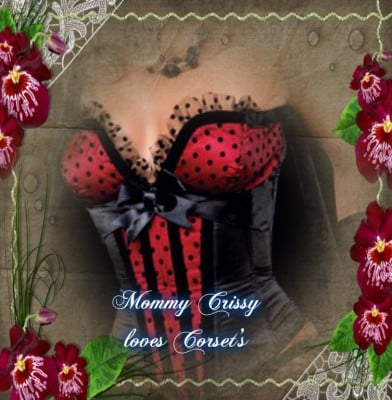 I love corsets and all my sweet abies know this
so every birthday they get me one as a gift.
This red one is super sexy it has a secret
the area of cloth over my breasts has a removable piece of fabric for access for
breast feeding hungry abies as well as kinkier activities.
Mommy also likes to have her sexy friends try on corsets for her so she can see
the way they look maybe give them as a gift to the friend she likes best.
There is an adult baby that really enjoys watching me get all dressed up
in my corset and panties he smiles and Oooh's and Ahhh's. Call's me his,pweety momma!
What good abies I have.
Crissy
1*888*430*2010