sissy femdom
April 21, 2014
Love your diaperchange
April 28, 2014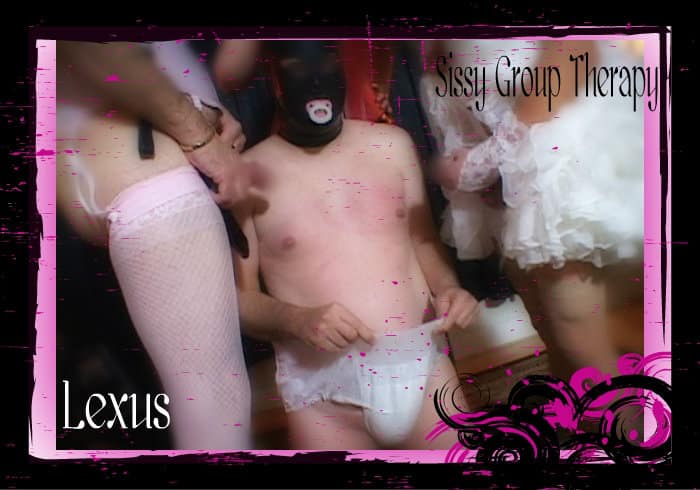 I'm a firm believer in the support system.  So when one of my little sissies started to act up, and whine about wanting to have a cummie in their diaper, then I figured it was time for some sissy group therapy.
This would be a case of be careful what you wish for, because I planned on giving her exactly what she asked for – just not the way she thought.  I made my naughty sissy kneel in front of two other of my sissies, hold his diaper open wide, and have them play with their clitties until they squirted their cummies into her diaper.  I looked at her and told her, "There! Now you have a double cummie in your diaper!  Thank mommy for being so generous!"
Not exactly what my misbehaving sissy slut had in mind, but I find that sissy group therapy can be most effective.  I don't think my whiny little sissy slut will be complaining any time soon!
Are you in need of a little sissy group therapy?  Then call Lexus and let's set up your appointment.
Sissy Therapist Lexus
1.888.430.2010