Abie Jimbo ABDL Mommy Ava Loves You!
February 21, 2011
Bring In The New Year With Your Favorite Mommy
February 22, 2011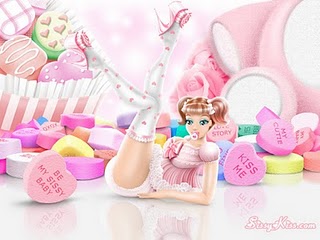 I answer my phone and i hear this meek voice saying hi granny.It was a sweet little sissy on the other end she wanted me to dress her up and show her off to my friends .Told her lets get into my sissy closet and see what we can find for her to dress up in.
We try on all kinds of different cloths and outfits thats until i remembered this one special outfit i had put away i reached into the back of the closet and pull it out.She tries it on and its a perfect fit so get the other stuff that i bought with it she puts it on and omg she is asbolutely adorable she prances around the room showing herself off and giggles to herself.We had so much fun that day.
Silvie
1-888-430-2010