Peepee Paci
July 1, 2013
ab humiliation
July 8, 2013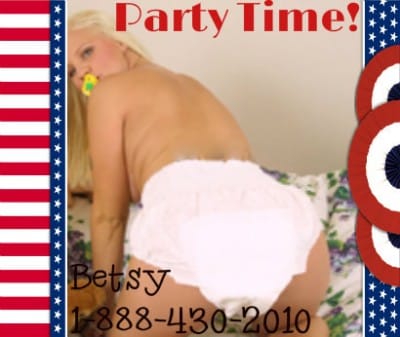 I can't wait for tonight!  I am so excited that I just don't think I'll be able to take my nap today, but I'm sure Daddy will want me to be well rested for our Party later.
Daddy has been planning the Party so carefully for lots of weeks!
We went shopping and Daddy picked out lots of fireworks, and party decorations, and refreshments.  He has invited a few of his bestest friends over to enjoy the holiday with us, and is planning a special surprise for them.
The special surprise is my favorite part of the whole plan!  Daddy bought some red, white, blue, silver and gold body paint, and before he sets off the fireworks, Daddy and his friends will get to paint me all up!  I can't wait to be Daddy's Lil Firecracker!  It's going to be so fun letting them make me all sparkly and pretty, then as Daddy sets off the fireworks, I get to dance and twirl for them with nothing on but my pretty paint!
Oh, how I wish it was time for the party to start!  I can't wait to see myself when they are done!
Diaper Baby Betsy