Time in the spanking chair
November 25, 2012
Christmas Dress
November 30, 2012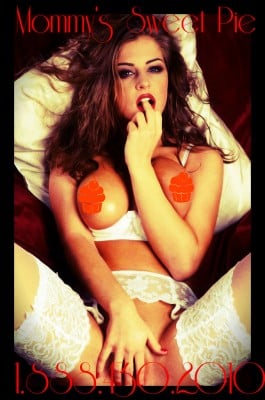 The holidays are about giving – for me that means pies and the services of my sissies. I love visiting all the gentleman in my neighborhood with fresh warm pies and my cute little sissies. Yesterday we went to Mr. Sterling's house where he enjoyed a slice of my yummy pumpkin pie and then bent over Sissy Nikki and fucked her sweet little hole!
Not everyone can train sissies like Mommy, but I thought it might be nice if you could make one of my yummy pies!
Mommy Liz's Favorite Pumpkin Pie
1 ½ cups canned pumpkin
2 large eggs
1 c. whole milk
½ c. maple syrup
1 Tbsp all purpose flour
1 tsp cinnamon
½ tsp ginger
¼ tsp salt
Warm your oven to 350°. Mix canned pumpkin and eggs in a medium bowl. Add milk, maple syrup, flour, cinnamon, ginger, and salt; mix to blend well. Pour filling into a 9-inch baked pie crust. Bake your pie until the center is set, about an hour. Transfer to a wire rack to let cool. Serve with bourbon spiked whip cream!
I can promise ya that after a slice of this pie, they'll be fired up and ready to play hehehe!
Mommy Liz
1.888.430.2010
*get 5 minutes free when you buy 20 with Mommy Liz — this week only!*