ABDL Patriotic Love
May 29, 2011
Mommy Crissy loves her sissies!
May 31, 2011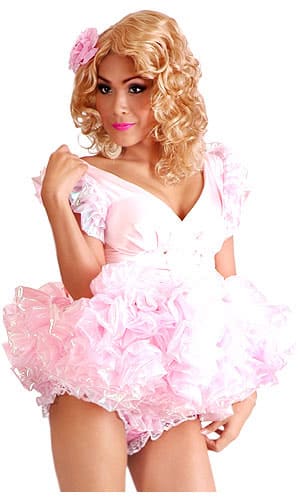 She calls crying i ask what is wrong but she is crying so hard i can barely understand what she is trying to tell me so i ask her to come on over since she just lives down the street from me.
So i get the tea pot ready for some nice hot tea i know she will be needing.Just as the teapot makes that cute little sound
knocks i just yell out come on in hon.
She walks on in the kitchen as i turn around i almost fell to my knees laughing there she stood with one of the most aweful looking outfits on. I walked over and tell her it will be fine i will help her choose another outfit for her night out.So this is what we choose for her.Poor little sissy needs all the help she can get laughing.
silvie
Just remember little one's i am here for all your sensual and sexual and fantasy needs just call me anytime.