Tools of an ABDL Mommy: A Mother's Eyes
October 19, 2012
Halloween Dress Up
October 25, 2012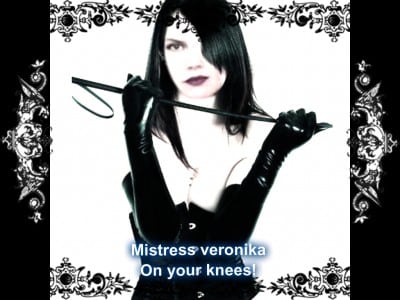 Femdomination begins with a feeling one might describe it as raw,power un-relenting
of the outside world's view of things. When you enter my playroom in your wet diaper be aware
of your manners or I will be more than willing to lead you through the lessons that need to be learned.
Diaper domination is a very deep desire you have tried & tried to push away the thoughts that maybe you
deserve to be told you have done wrong & be thoroughly punished accordingly for the bad behavior.
There is a sign above my door that reads Beware of the Mistress for the house it would be wise to heed this warning!
I am not to be taken lightly, a unique, strict& sadistic domina with a fiery personality always ready to be served.
Veronika
1*888*430*201o