Did My Adult Baby Have a Bad Dream?
March 14, 2014
Rub a dub dub phonemommy in a tub
March 17, 2014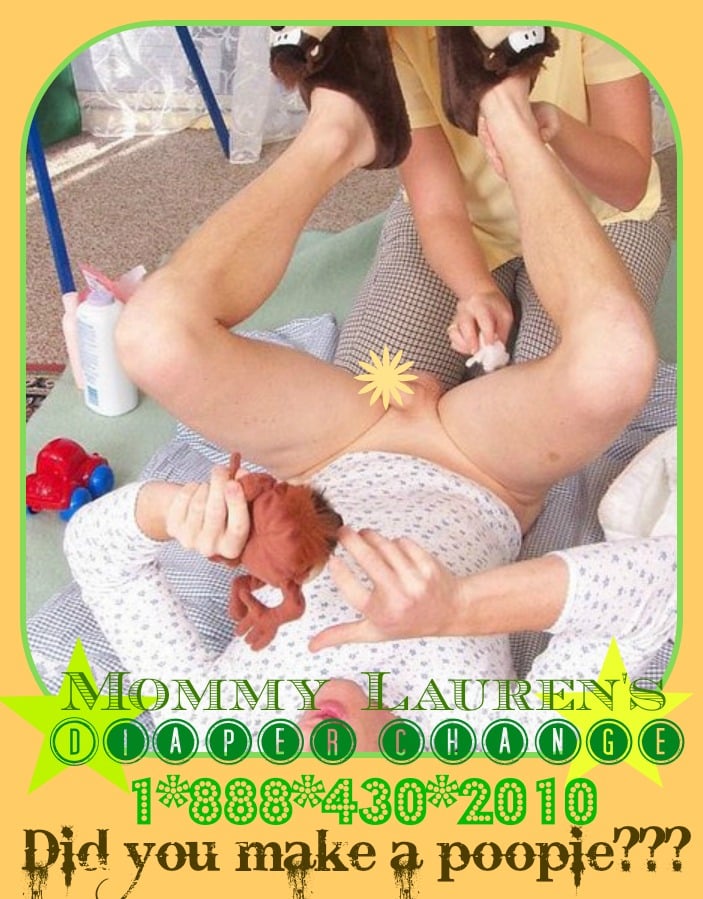 Mommy is just coming home from a trip at the grocery store. I call for you but no answer, I call for you again, but still no answer. I slowly walk up the stairs, proceed to knock on your door to see if you are OK. You still haven't answered me, is there something wrong? Pumpkin is everything alright in there? Why are you not answering when I call for you? OK, I am coming in…. I walk into your room, but happened to get a whiff smell of a poopie diaper. My goodness, could it be? I walk towards your crib where I find you sound asleep I then proceed to lift you up and check by smelling you diaper.Well indeed it is. he made a poopie in his diaper. Now mommy can't have that at all, it's time for baby to wake up to mommy's cleansing time. I then remove your diaper to get you cleaned up then I proceed to diaper you, pamper you, clothes you then nurse you. After your changing and long nursing I then rock you to sleep. Now my sweet boy, mommy changed your poopie diaper, I bet you feel much better now. If you need to go, please go ahead, mommy will not mind changing your poopie diaper.