Sissy-hood
November 29, 2013
ABDL Obedience Training
December 7, 2013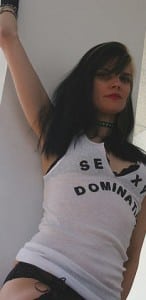 Diaper sissy need's a spanking stomping like that in the store.
Just because Mistress mommy is not agreeing to you demanding a new dress
does not give you any right to act out.
You heard me either straighten up or I will take you over my knee right here
in front of everyone and they will watch as I punish you.
That is much better little one mommy is very proud of you now maybe we can see
about getting you a new dress.  Want it to have puffy sleeve's like the one you are wearing?
Very well we will get it for you now ok take it up there now to the lady at the register.
Veronika