My Diapered Sissy Doll
January 14, 2012
Lost Bet
January 19, 2012
Adult Baby Diaper Fetish to be on Dr. Phill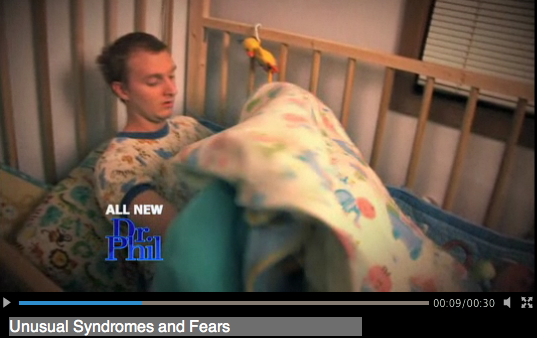 So Dr. Phil will be broaching a subject that we all here at Phone a Mommy has not only been long familiar with but also deeply immersed in. As the Original Phone a Mommy site for Adult Babies Infantilism and Diaper Lovers along with many other fetishes that sprouted off from, we are all very interested in how this plays out. I for one will be keeping an open mind and look forward to his insightful thoughts. Now mind you it may not go our way, but remember it is human nature to stigmatize something that is unknown or misunderstood. This is nothing new to our history as humans. We strive for acceptance due to our diversity and this inspires us in becoming stronger individuals and paves the way for a more tolerant society.
One thing to be sure, is that the more we are exposed even at the cost of ridicule the more people become aware, more educated and is what eventually leads us to the acceptance and loss of stigma we are all looking for. So tune in to Dr. Phil's Unusual Syndromes and Fears at Wednesday – January 18, 2012. Join us on our Phone a Mommy Board and tell us what you think, we are looking forward to having everyone in the ABDL and Fetish world to join us for an open dialog about the show.
No matter what you end up feeling, remember us here at Phone a Mommy, the One and Only Original Site for ABDL support and love each and every one of you. And we are proud of you and know what kind loving sweet souls you all are!!!!!!!
Much love from Phone a Mommy Ladies, Gents and Management!