Sissy Assignment From Ms Ava
June 16, 2012
Auntie
June 18, 2012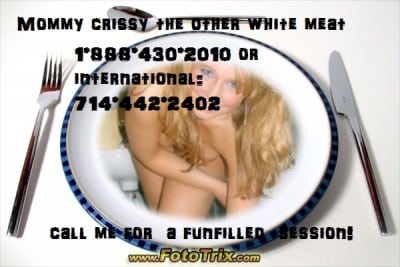 Mommy crissy loves to have sweet,cute little sissy time.
I  get together the prettiest,frilly dresses,bras & panties,sweetest high heels,all the makeup that sweet sissy could ever want.
I like to surprise my sissy guys and gals big time make sure they keep there eyes closed tight while I lead em upstairs the anticipation is yummy!
My diaper sissy just loves my surprises we get to the door at the top of the stairs  we walk into the room and my sissy looks around at the lovely dresses, matching shoes & pretty lingere hung all over the room  in a myriad of colors.
"wow" the sweet sissy exclaims"I wanna try them all on,will  u take pictures of me mommy"?
"of course sweety" i say.
I get my makeup kit of magic and get to work dolling him all up.
Now my sissy is ready for a night on the town.
XXXXCrissyXXXX
1*888*430*2010