Mean Teen Abie Sitter!
January 30, 2012
The Deconstruction of a Diaper Wearing Adult-Baby
January 31, 2012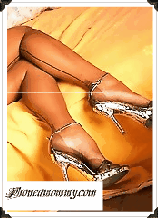 Sitting in my bedroom sliding my
stockings
on when I notice from the corner of my eye you have walked into the room. Quietly and silently watching as I slide them up my long legs your mouth can't close because you're drooling so bad wanting to feel those silk stockings so bad. My poor thing he has such a thing for my
silk
stockings just can't help himself can he. Maybe we can go shopping and you some of your own huh. Like I said maybe laughing I enjoy watching you drool wanting to just feel the touch of that silk between your fingers wanting to feel it on those fresh shaven legs oh I know you sneak into my room while I am gone and do this come a little closer maybe I will let you get just a tiny feel of these new silk stockings I just bought I might even have something special in the bag for you just never know do we
young man
laughing you so wanting these garters on also with these cute high heels.
1-888-430-2010